We will make your next event a success!
From an intimate gathering to a large party, we have everything you need. Call or come by today to find out about our catering services.
Call ahead and have us prepare your entree's and side dishes for you! All you have to do is heat them in the oven and serve. This is great for family get-togethers, office parties and other events where heat and serve is all it takes.
Please Place Your Order 24 Hours in Advance for Best Results. Other Entrees, Vegetables, and Desserts are also Available. Call Gene or Derk for Pricing.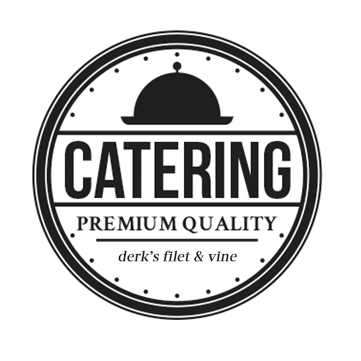 FRIED CHICKEN BREAST
MEATLOAF
GRILLED PORK LOIN + CHUTNEY SAUCE
ROAST BEEF
PEPPER STEAK
SPAGHETTI
BBQ PORK
THICK CUT PORK CHOP
TILAPIA (FRIED OR GRILLED)
GRILLED STEAK (ON REQUEST)
GRILLED CHICKEN + PENNE PASTA
FRIED PORK CHOPS
COUNTRY FRIED STEAK + ONIONS & GRAVY
GRILLED CHICKEN MIRABELLA
PORK TENDERLOIN
CHICKEN TERIYAKI
BBQ RIBS
CHICKEN TETRAZZINI
GROUPER (FRIED OR GRILLED)
CATFISH (FRIED OR GRILLED)
STUFFED PORK LOIN
GRILLED MIXED VEGETABLES
LIMA BEANS
MACARONI + CHEESE
TURNIP GREENS
MASHED POTATOES + GRAVY
GREEN BEAN CASSEROLE
CHEESE SAUCE
SWEET POTATOES
POTATO SALAD
VARIOUS PASTA SALAD
CABBAGE
BLACK EYED PEAS
BROCCOLI + CHEESE
CORN SOUFFLÉ
GREEN BEANS
TOMATO PIE
NEW POTATOES + PEPPERJACK CHEESE
WILD RICE
MARINATED SLAW
BAKED BEANS
ICEBERG GARDEN SALAD
GARDEN SALAD TOMATOES
GARDEN SALAD + CHEDDAR CHEESE
BABY GREEN SALAD + OLIVES
BABY GREEN + TOMATOES
ROMAINE CAESAR SALAD
CAESAR SALAD + CROUTONS
CAESAR SALAD + MOZZARELLA
PEPPERS GARDEN SALAD
GARDEN SALAD ONIONS
BABY GREEN SPRING MIX
BABY GREEN + FETA CHEESE
BABY GREEN PEPPER SALAD
PARMESAN CHEESE CAESAR SALAD
CAESAR SALAD + RED ONIONS
BANANA SPILT PARFAITS
KEY LIME PARFAITS
BLACKBERRY COBBLERS
APPLE COBBLERS
CHOCOLATE CAKE
REQUEST CAKE
NEW YORK STYLE CHEESECAKES
TURTLE CHEESECAKES
LEMON DROP CHEESECAKES
LEMON CHOCOLATE PARFAITS
CHEESECAKE PARFAITS
PEACH COBBLERS
RED VELVET CAKES
STRAWBERRY CAKES
KEY LIME CHEESECAKES
CARAMEL APPLE CHEESECAKES
STRAWBERRY CHEESECAKES
CHERRY COBBLERS
SWEET TEA
UNSWEET TEA
BESbswyBESbswyBESbswyBESbswyBESbswyBESbswyBESbswyBESbswyBESbswyBESbswyBESbswyBESbswyBESbswyBESbswyBESbswyBESbswy
LEMONADE